FREE SHIPPING ON ALL ORDERS OVER $250! USE CODE FREESHIPPING AT CHECKOUT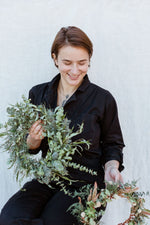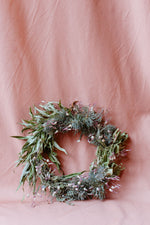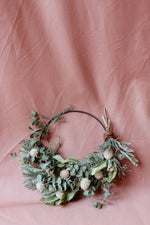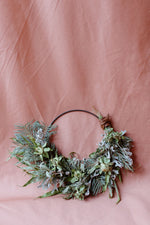 Dried Wreaths
Regular Price

$80

Sale Price

$80

Regular Price

Unit Price

per
Folklore x Arella Hordyk dried wreaths. Flowers and foliage have all been locally grown or foraged in Santa Fe and Albuquerque, New Mexico. They are untreated and dried - handle with care! Displayed inside, this wreath will last for many seasons. Outside it will last for just one. Direct sun in any location will cause the wreath to lose its original color.
Full Wreath: 12 x 12"
Hoop Wreath: 12 x 8"

Please note the dimensions are approximate and there is some variation in size.
About Arella Hordyk
Arella Hordyk is a Canadian artist living and working in New Mexico with a background in farming, floral design, museology, and education. Interested in elevating sustainable floral design, her work draws from the forms, colors, textures, imperfections, and labors of nature to play with our ideas of beauty, value, and environment. Having spent the last decade farming organic flowers and food in regions across the US and Canada, she is committed to the curation and story of local, seasonal, and both environmentally and humanly viable materials. Her floral practice showcases the gothic appeal that is the life cycle of plants and circumstance.